Hunt Military Communities' (HMC) employees joined forces to help support their local communities by participating in Hunt's annual Helping Hands Day. In all, more than 35 organizations, located throughout the United States, were supported by hundreds of HMC employees who closed down their offices for the day to volunteer their time and energy in support of local organizations.

"Helping Hands Day is an important day within HMC," stated John Ehle, President of HMC. "We encourage all of our employees to participate and give back to their local communities. We find that our employees come back feeling invigorated and enriched by this experience and feeling a sense of purpose. It's a day many look forward to each year."
Hunt's Helping Hands Day is about utilizing employees' time, energy, and skills for an experience that helps to create a strong team spirit, while at the same time helping to support critical community organizations. This year, some of the organizations that benefitted from Helping Hands Day included: Food Banks, Rescue Missions, Veteran's organizations, Boys & Girls Clubs of America, Pet Shelters, and Habitat for Humanity.
"It is because of volunteers like you that we are able to do what we do – distribute over 50 million bars of soap around the world, divert more than 20 million pounds of waste from landfills, and continue to make huge strides towards universal access to water, sanitation, and hygiene for all," said Angela Ying, Community Engagement Director of Clean the World Foundation. "Hunt's contribution allows us to continue to do the critical work that so many people depend on throughout the world."
Hunt Helping Hands Day is an initiative supported by the Hunt Heroes Foundation, Hunt Military Communities' non-profit organization.
###
About Hunt Military Communities
Hunt's Military Communities division is a 50-year partnership created between the Department of Defense and Hunt through the Military Housing Privatization Act. As part of the partnership, Hunt owns approximately 52,000 units spread across more than 40 military installations on Navy, Air Force, Marine Corps, and Army installations and is the largest privatized military housing developer in the nation. For more information, visit www.huntmilitarycommunities.com.
About Hunt Heroes Foundation
Formed in 2018, the Hunt Heroes Foundation proudly serves military families, partners, and communities through opportunities and ideas generated by our people and partnerships. Together, the HHF will discover new ways to ensure we help bring a positive change to the communities in which we live and work.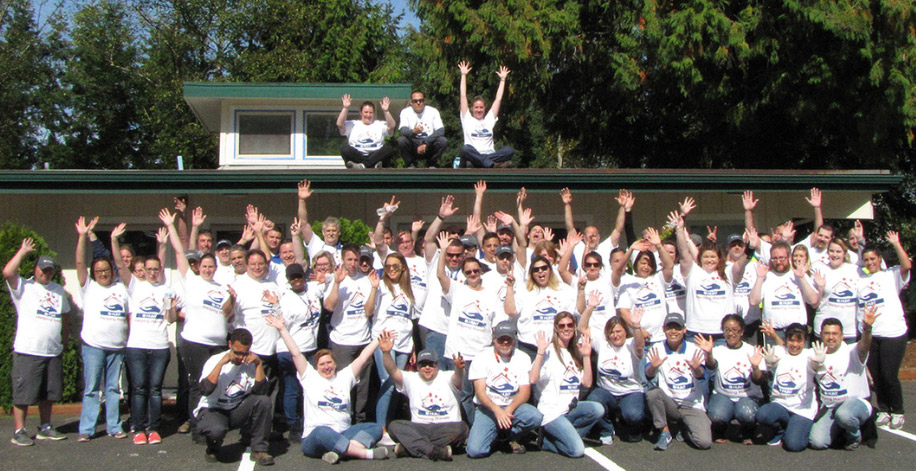 More than 80 team members at Navy Northwest Housing gather after serving Ryan's House for Youth, a drop-in center serving at risk youth at Whidbey Island. The group installed drywall, flooring and landscaping, painted the center, and mentored youth.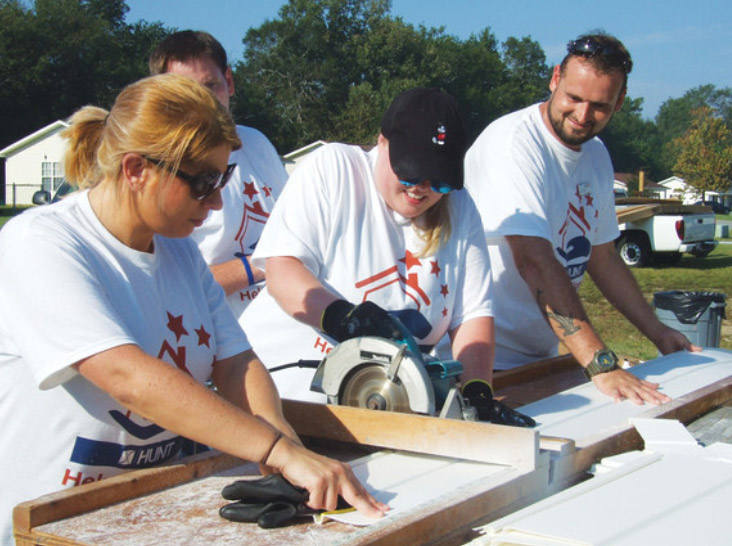 Buckley Family Housing staff serves those in need at Food Bank of the Rockies.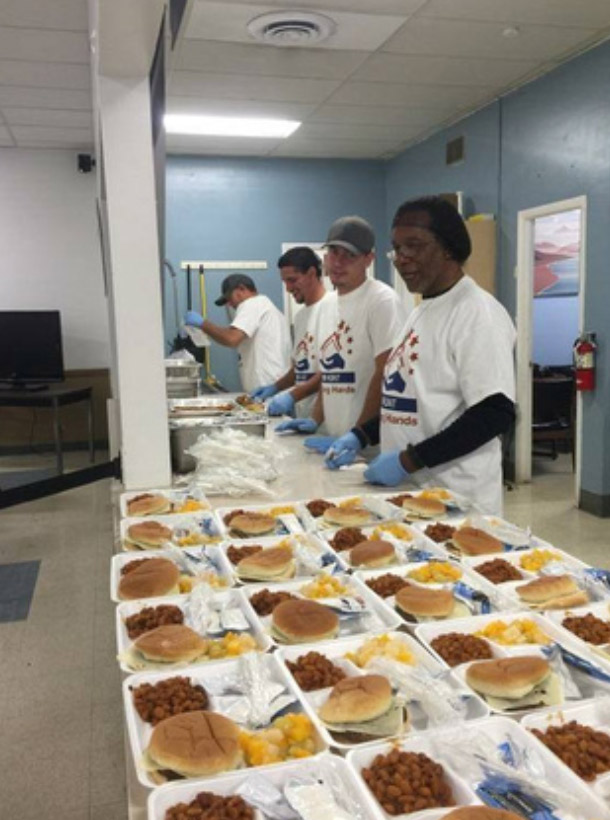 Shaw Family Housing spent the day serving at Sumter United Ministries, an organization focused on providing relief and support to struggling families in the community.